Engineering covers a spectrum of many different working applications. It's defined as 'the branch of science and technology concerned with the design, building, and use of engines, machines, and structures'. Engineers are required to solve problems within their field by innovating, developing, and improving technologies to advance our way of living.
Engineering can be broken down into lots of different sub-categories, each carrying different risks. Today, we are focusing on protection for the 6 main branches:
Mechanical engineering
Chemical engineering
Civil engineering
Electrical engineering
Management engineering
Geotechnical engineering
Combining engineering physics and mathematics principles with science, to design, analyse, manufacture and maintain mechanical systems. This branch of engineering involves design, production and operation of machinery.
Associated Risks:
Mechanical engineering can be labour intensive and includes working with heavy machinery, power tools, and volatile materials. This creates a number of potential hazards which all require protecting against with various types of PPE (depending on the application).
Suitable hand protection could include:
The Signature Tiger Rigger is the perfect all-rounder. Coupled with the 100% cotton liner, the double palm and thumb offer padding which is great for handling and moving heavy objects.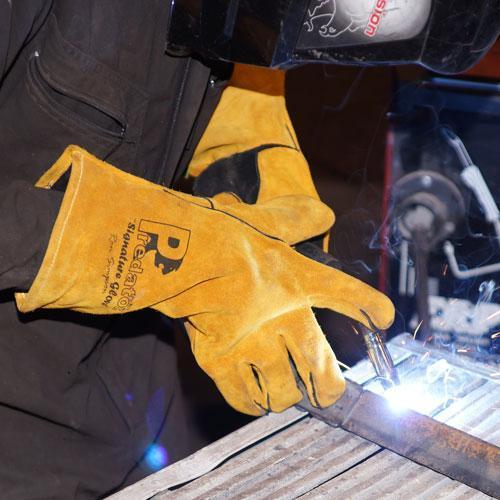 The Signature Mig Gauntlet is the best performing Mig within our portfolio. This product offers great resistance to thermal hazards under EN407.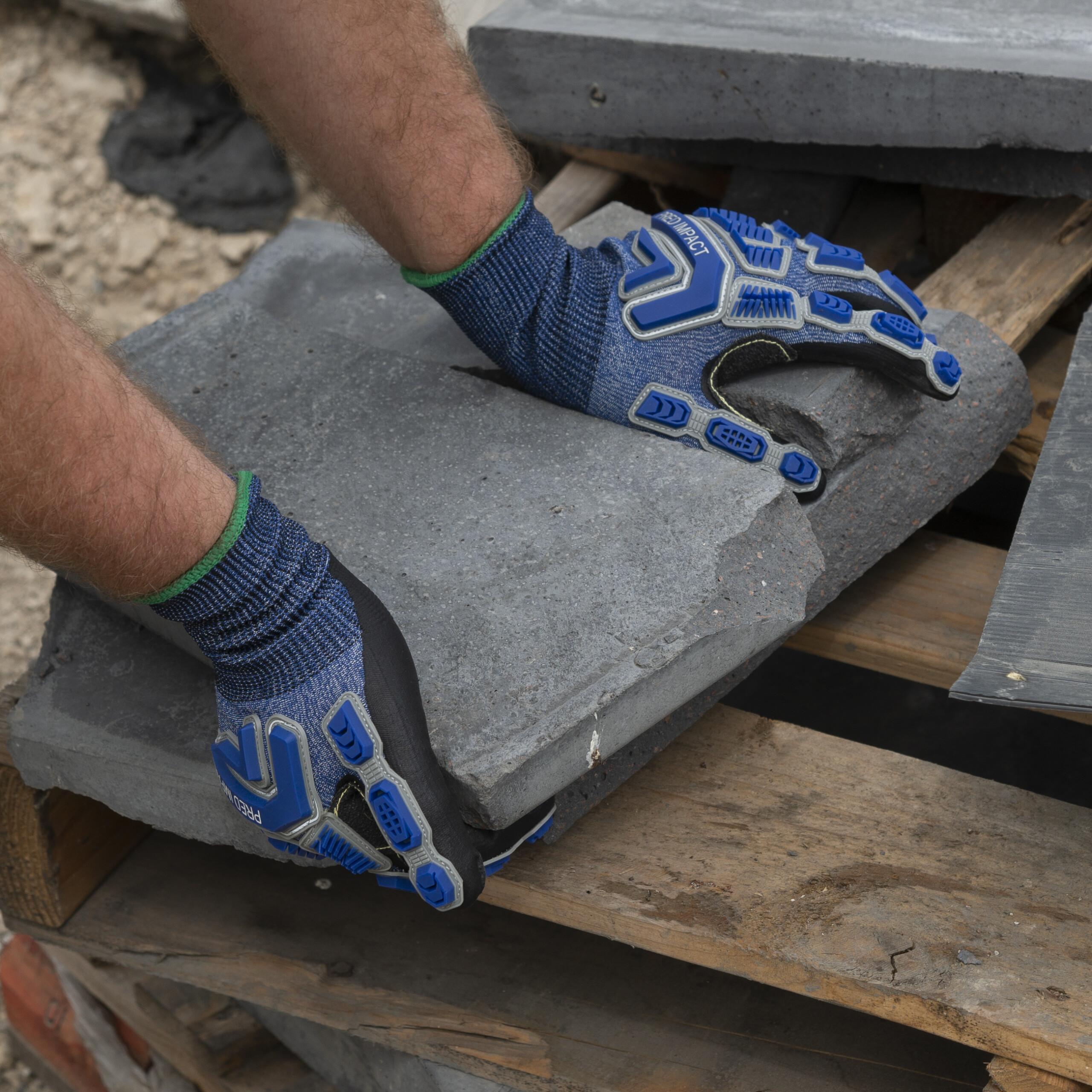 Perfect for heavy handling, the Pred Impact features a padded palm and TPR back of hand protection – designed to keep the wearer safe when there is a risk of impact to the back of the hand. The Pred Impact also provides maximum cut level F protection.
Is the combination of natural and experimental sciences like chemistry and physics, along with life sciences, such as biology and biochemistry. Chemical Engineers use mathematics to develop, transform and manage industrial processes that turn raw materials into valuable products.
Associated Risks:
As the name quite accurately suggests, chemical engineering can involve working with lots of different chemicals and can include working with carcinogenic, mutagenic and teratogenic substances. As such, the main risks in this sub-sector would surround the chemicals themselves and any potential risk they offer.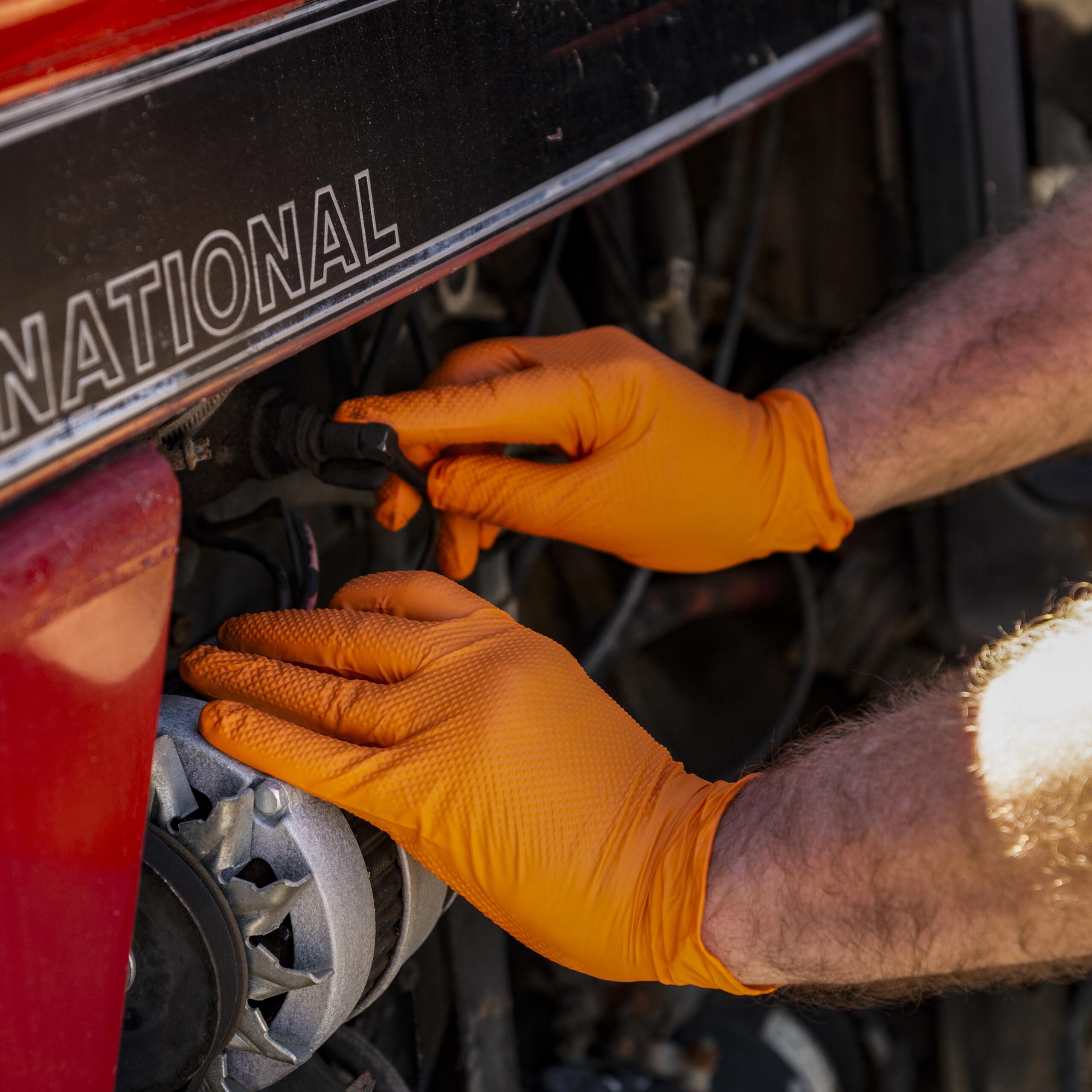 The Ideall Grip Orange is a 7mil Nitrile Multi-Use glove that provides a proven barrier to chemicals and toxic substances; certified JKPT under EN374-1. In addition, this glove is also tested for Virus protection under EN374-5.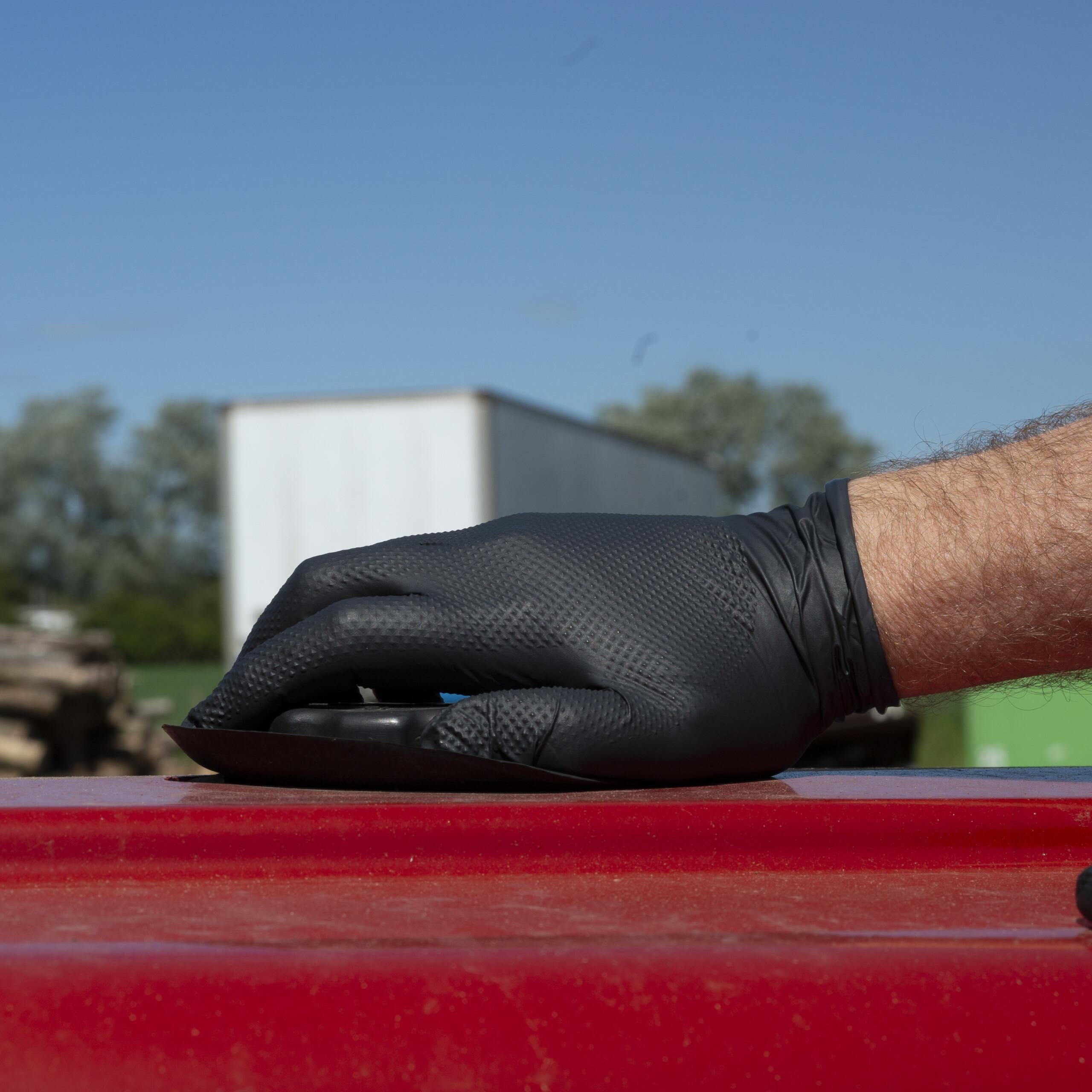 The Ideall Grip Black is a 5.2mil Nitrile Multi-Use glove that provides a proven barrier to chemicals and toxic substances; certified KPT under EN374-1. In addition, this glove is also tested for Virus protection under EN374-5.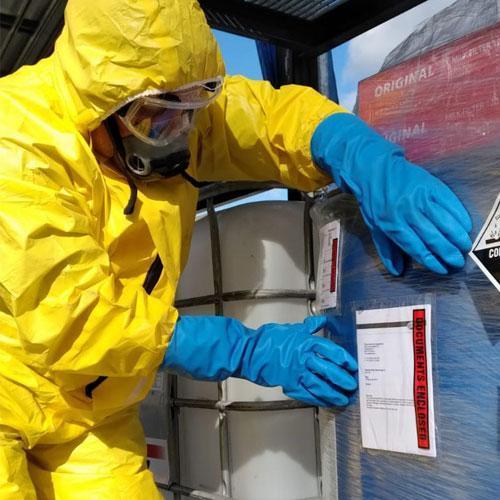 Offering the most advanced chemical resistance of any glove in our portfolio, the Gripsafe Blue is tested to AJKLOPT under EN374-1. The Gripsafe Blue is also tested for Virus protection under EN374-5.
Civil engineering is everything you see that's been built around you and has a direct impact on day-to-day life. This incorporates bridges, roads and railways; schools and offices; water and power supply; waste networks and flood defences; and so much more.
Associated Risks:
Civil engineering comprises of organising and taking part in the building of small and large structures. Where hand protection is concerned, the main risks would surround construction and destruction.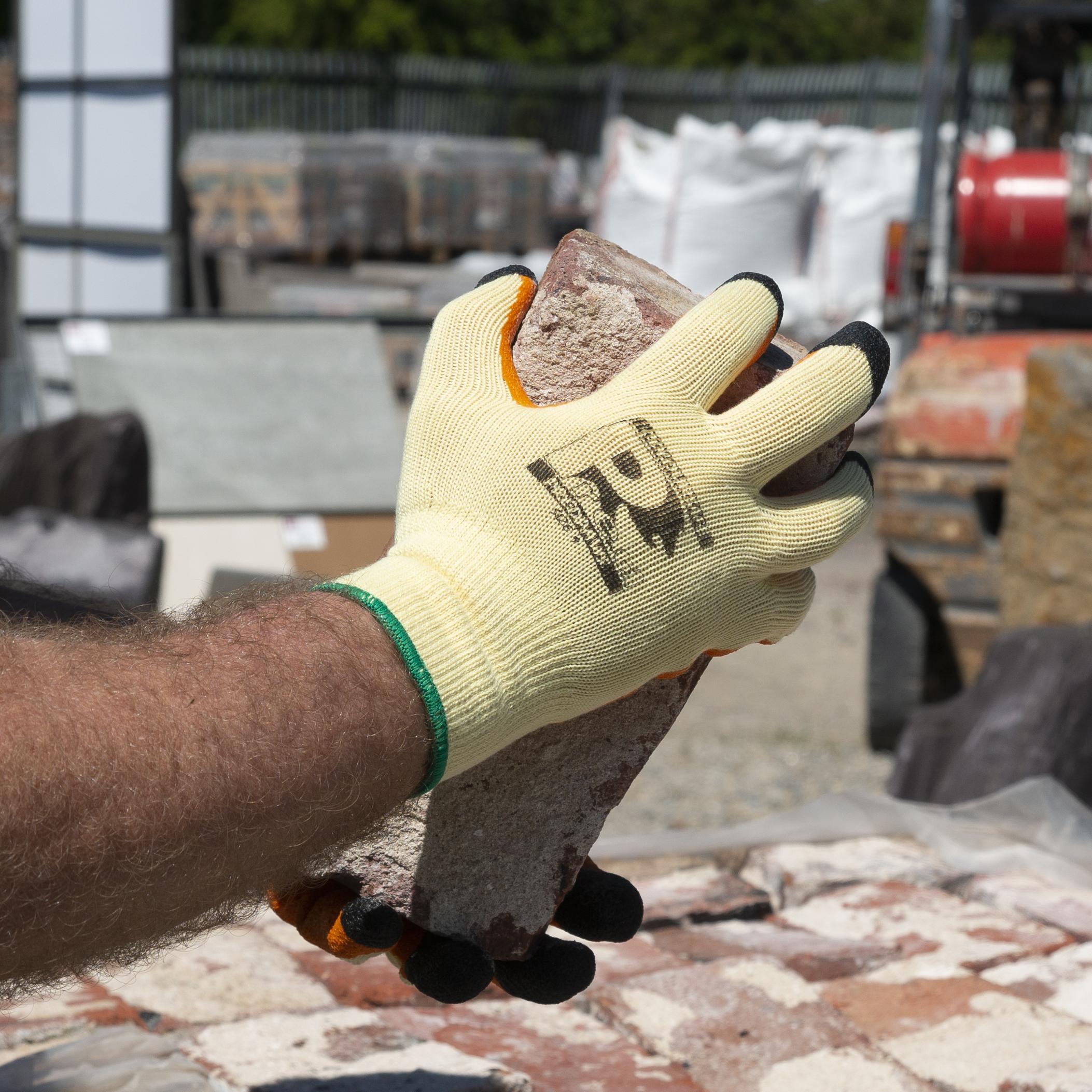 One of our top-selling gloves; the cut level B Pred Paws is perfect for building construction, or infrastructure-related tasks. The Pred Paws has a breathable, lightweight yarn liner, and features a Crinkle Latex coating for great grip performance.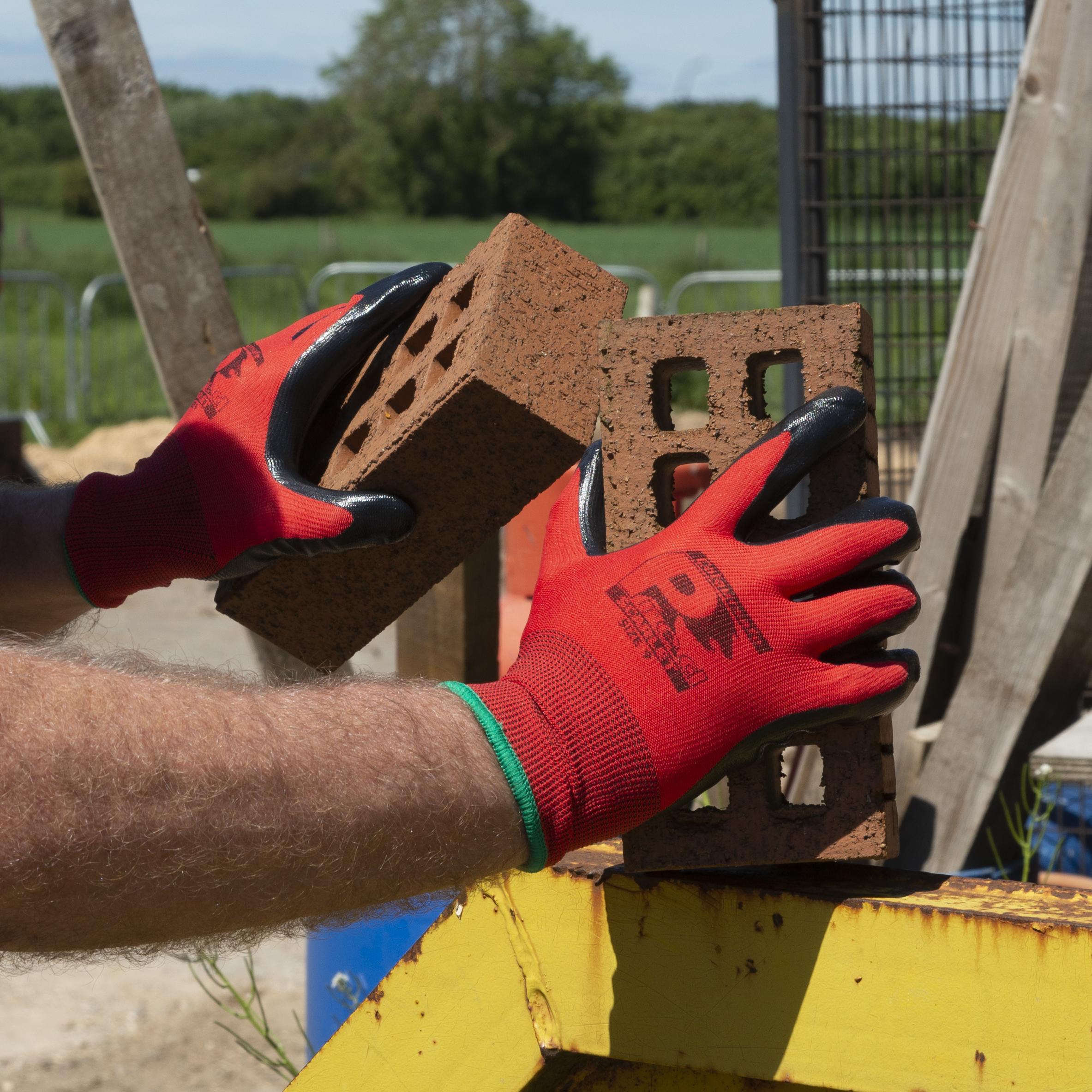 Coated in Smooth Nitrile, the Pred Scarlet is hard-wearing and a perfect low-cost solution for working within the building and construction field. Nitrile offers great grip, abrasion resistance, and works well with oils and grease.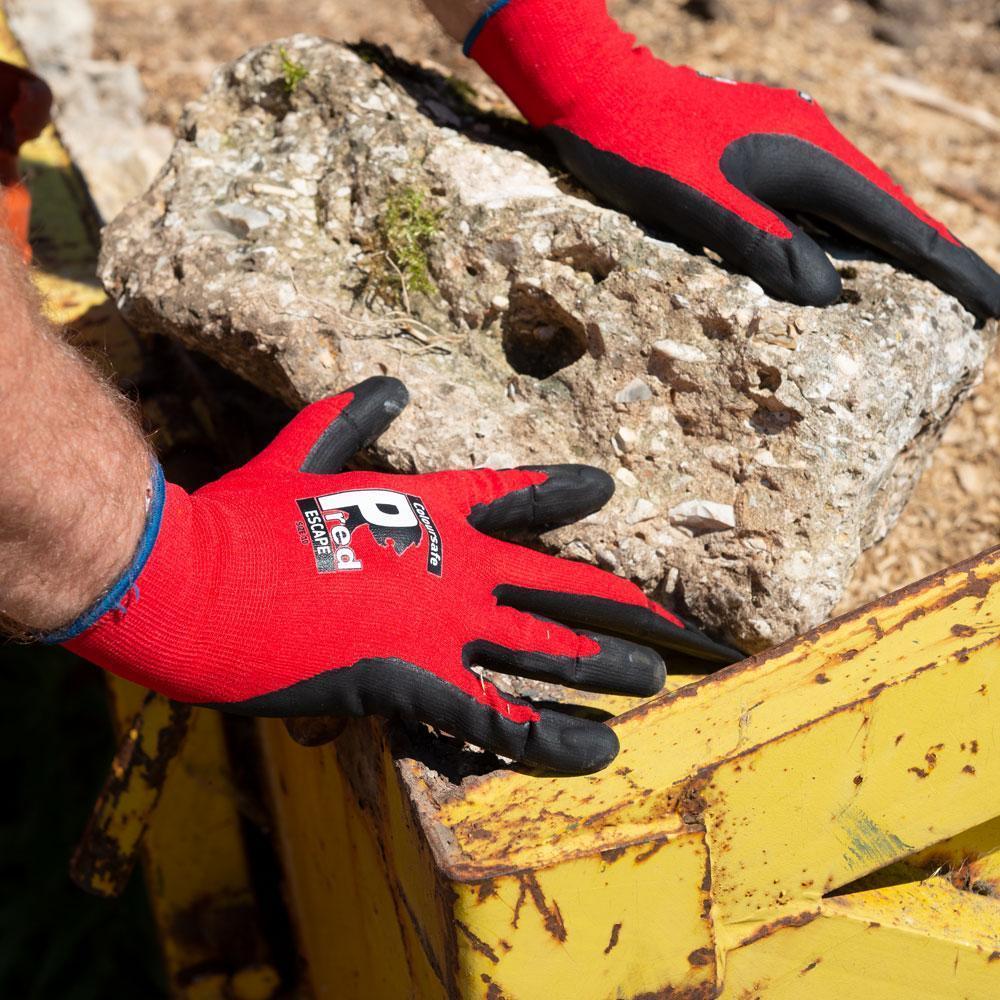 The Pred Escape is specifically designed with perforated, detachable fingertips. If the wearer's glove gets caught, the fingertips can tear off to allow release.
Electrical engineering relates to the study, design and evolution of equipment, devices and systems which use electricity, electronics and electromagnetism. These include anything from electrical systems, to computers or kitchen appliances.
Associated Risks:
The main risks would involve shocks and/or burns, or possibly fire related hazards. Gloves with great dexterity and tactility are better suited in these applications.
The Nylon/Spandex liner on the Pred Sensor hugs your hand and gives a second-skin feel, allowing for undeniable dexterity and tactility. The Pred Sensor offers Touchscreen Capabilities, showing cost-in-use benefits through reduced downtime.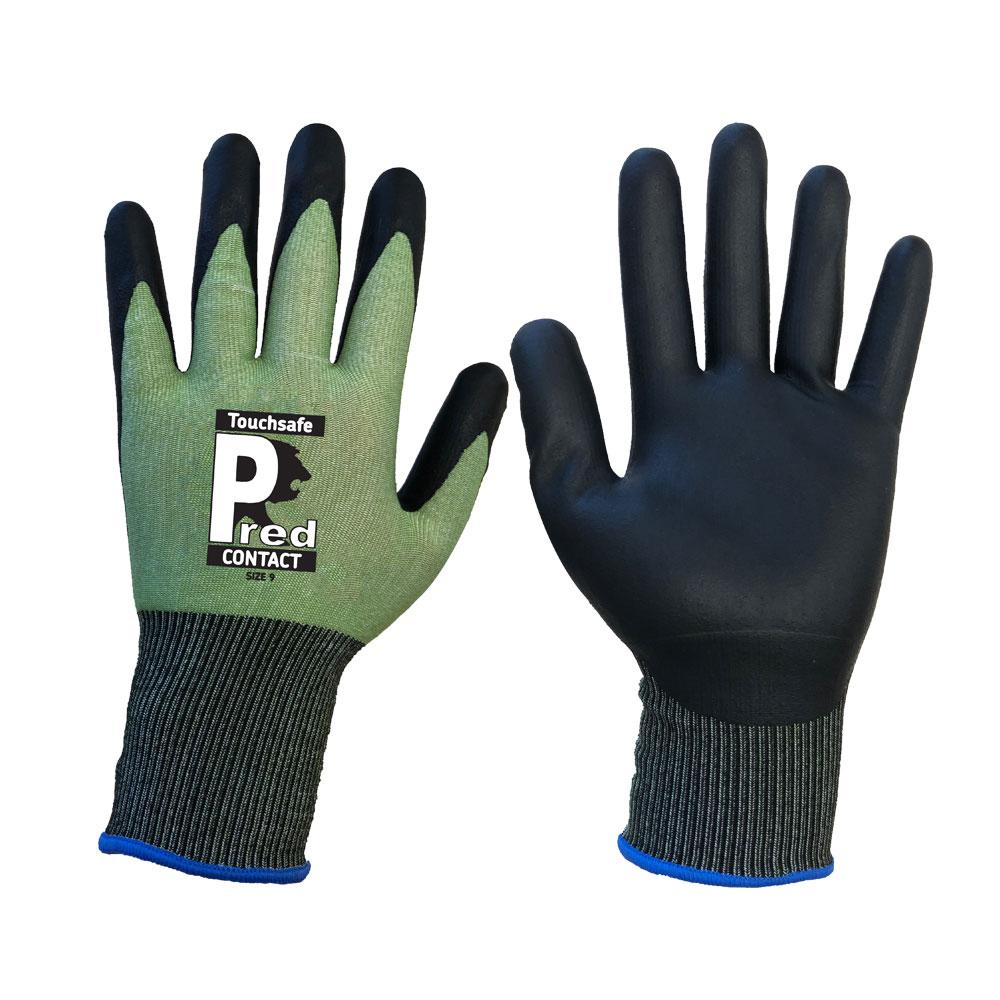 The Pred Contact is made using an 18 gauge Nylon, Spandex, and TekArmor liner, offering maximum dexterity and tactility whilst maintaining cut level C resistance. This makes this product perfect for intricate jobs where a cut hazard may be present. The Contact also offers Touchscreen Capabilities, saving time on the job.
The detachable fingertips on the Pred Escape allows the wearer to tailor the glove to individual needs. The Pred Escape is a favourite when working with electrics, having the thumb and index finger exposed can make the task that much easier.
Utilising industrial and engineering knowledge to provide internal consulting services for all departments to develop, implement and monitor more efficient and cost-effective business processes and strategies.
Associated Risks:
Management engineering carries fewer physical risks, due to the consultative approach, but whenever on site it is important to wear adequate PPE.
Geotechnical engineering, also known as geotechnics, is the branch of civil engineering concerned with the engineering behaviour of earth materials. It uses the principles of soil mechanics and rock mechanics for the solution of its respective engineering problems to design foundations, structures and retaining walls in areas such as earth-filled dams, or earthwork like tunnels, reservoirs, embankments and channels.
Associated Risks:
When working around ground work and earth materials, the wearer needs to protect their hands, but be careful not to contaminate substances required for testing.
The Pred Amber is great for outdoors tasks and is one of our most popular products, due to its breathable polycotton liner and high-quality Crinkle Latex palm; the Pred Amber offers great grip performance.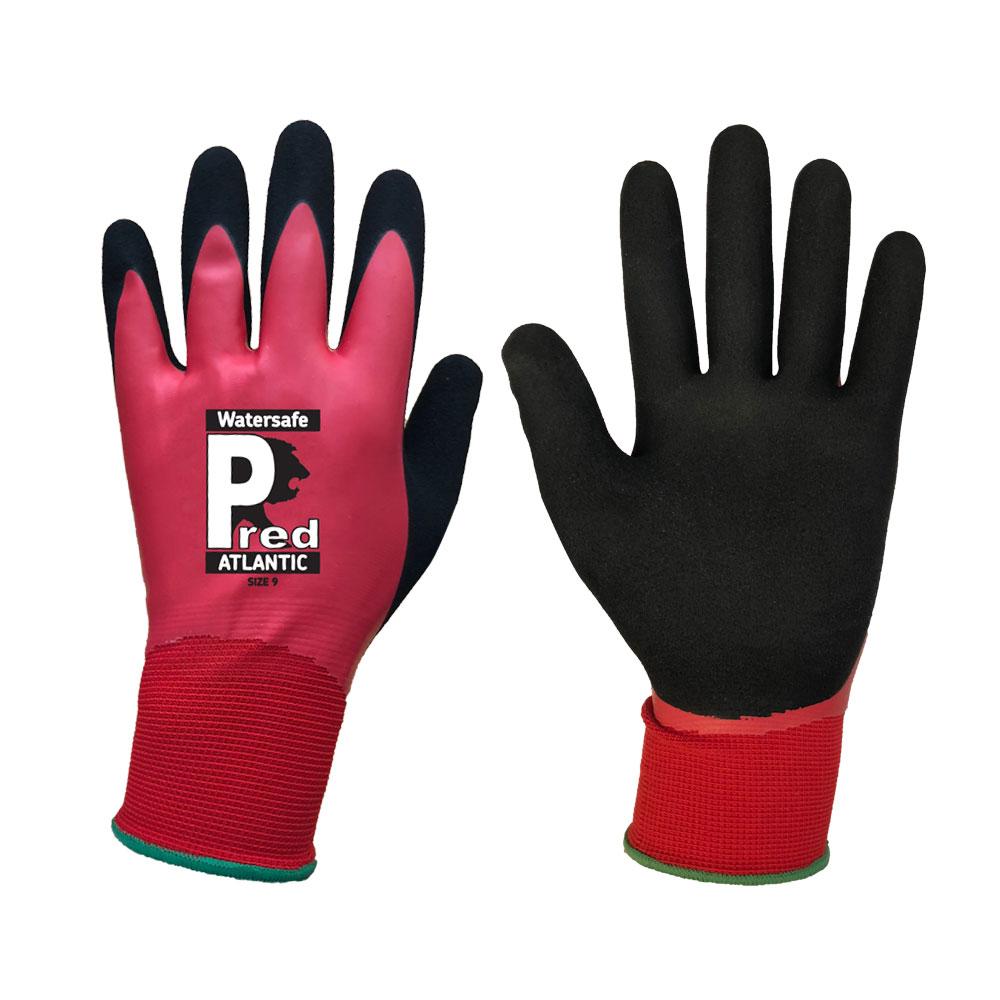 The Pred Atlantic is dual-coated in Latex to waterproof to the wrist, making this the perfect all-seasons solution when working outside. The Sandy Palm finish also provides superb wet or dry grip.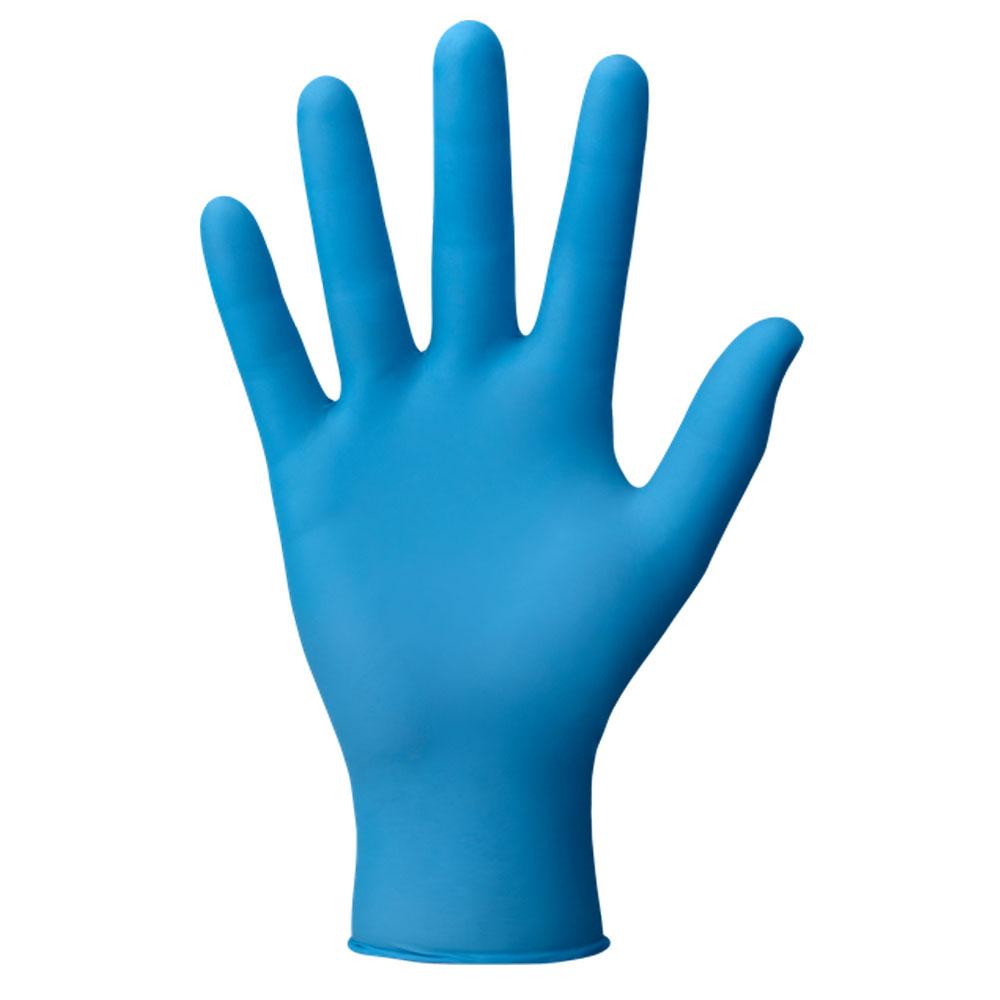 The Nitrylex Classic is a 2.8mil Multi-Purpose Nitrile Disposable. This glove offers chemical resistance to parts KPT of EN374-1 and is also tested for Virus protection under EN374-5. The Nitrylex Classic is perfect for examination purposes and for keeping hands clean whilst taking samples for testing.